Internet-Publication.COM


Introduction
We're living in a digital age and have less and less leisure time. Unfortunately, it also means we have less time to read a good book.
That's why I've developed a free (open source) application called "TTS++" in Visual Studio 2010. It's a Windows Application that opens RTF documents, TXT files, DOC, and DOCX documents (if you have installed MS-Word on your system), to bring readers and writers closer together.
Writers and readers will love the support of real-time SSML (Speech Synthesis Markup Language) functions to make the spoken words sound more vibrant and less flat compared to other text-to-speech software that lacks support for SSML functions.
With TTS++ you can create your own personal audio books, so you can listen to it on your cell phone, tablet and other devices that supports audio WAV files generated by TTS++.
You can also change the speed of the spoken words, adjust the volume, and can read along while TTS++ highlights the spoken sentences in real time.
You can get TTS++ eBooks on http://www.internet-publication.com
Some of the books on internet-publication.com are free (public domain).
In the near future, writers can publish (and sell) their own TTS++ eBooks on http://www.internet-publication.com
I'm currently working on my website to make it a platform market place for TTS++ eBooks, for readers and writers.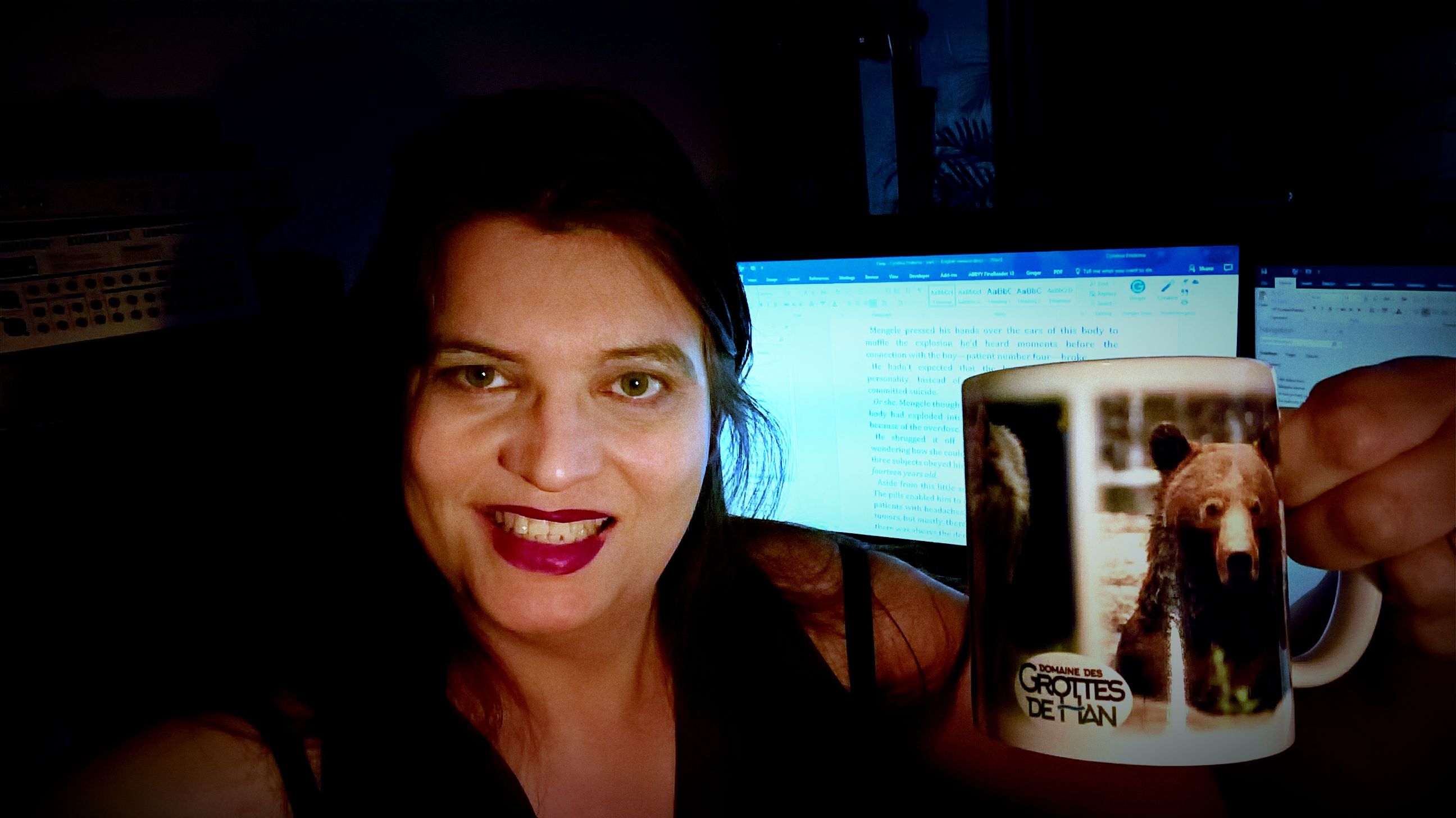 Picture of programmer/creative horror/thriller/sci-fi writer Cynthia Fridsma
Perhaps you're wondering why would I mind about a new text-to-speech engine when there's already one available in the latest versions of MS Word?
Well, for starters, TTS++ is compatible with a dozen SSML function, making the spoken word sound less flat. Secondly, TTS++ can unlock Cortana's voice for text-to-speech and TTS++ accepts all language packs, not just the default language settings.
As a writer, it's like you're creating your own audio books without hiring an expensive voice actor. You can alter the spoken word with the available SSML functions, and you can distribute your text-to-speech eBooks with the rest of the world.
As a reader/listener: TTS++ highlights the spoken words, you can change the voice, the speed, and export the spoken word as an audio file so you can listen to it on any device supporting *.wav files.
---
RSS FEEDS FROM RSS Feeds provided by US TODAY
True crime podcast
The Last Ride 🎙️
Read complete article
Pride Month 2023
History and highlights
Read complete article
Used cars
Should you buy now?
Read complete article
What happened this week?
Take our news quiz 📝
Read complete article
Biden's brand and the cost of compromise: Debt-ceiling deal signals 2024's battle
Sure, the nation was hurtling toward a fiscal cliff. The good news for the USA, and Joe Biden, is that the pols stopped just short of the edge.
Read complete article
How one quiet Illinois college town became the symbol of abortion rights in America
Nearly a year ago, the Supreme Court struck down Roe v. Wade. The ruling redrew the map of abortion access in America. It also drew new battle lines.
Read complete article
With Trump absent, GOP candidates pitch themselves as future at Iowa 'Roast and Ride'
Though Trump wasn't present, he loomed large at the Iowa Roast and Ride. Campaign staff roamed the event, planting Trump signs and manning a booth.
Read complete article
As Heat president Pat Riley hunts for his 10th title, peers explain keys to success
What has propelled Heat president Pat Riley and his signature slicked-back hair during an illustrious career? His peers explain.
Read complete article
'Harshest punishment' vowed in India train crash; electronic system blamed: Live updates
An error in India's electronic signaling system was blamed for one of the world's deadliest train crashes in decades.
Read complete article
Authorized Department of Defense flight caused sonic boom across DC area, officials say
The Washington D.C. area was shaken by a sonic boom after the Department of Defense authorized a flight out of Joint Base Andrews, officials said.
Read complete article
Debt ceiling deal reveals the impotence of Donald Trump's MAGA movement
The MAGA movement, with each passing day, appears smaller and more impotent. It's loud but ineffective, capable of chaos but incapable of success.
Read complete article
Marjorie Taylor Greene flips on releasing Jan. 6 tapes, citing security concerns at Capitol
Marjorie Taylor Greene is flipping her position on releasing the tapes from the Capitol attack on Jan. 6, 2021, citing security concerns. Here's why.
Read complete article
Phil Mickelson tees off on 'worn out' Rory McIlroy over PGA Tour offseason comment
Phil Mickelson responded to a video of Rory McIlroy calling for an offseason in the PGA Tour.
Read complete article
DeSantis detractors criticize the Florida Republican and 'fascism' in multiple incidents
Multiple critics of Florida Gov. Ron DeSantis have called out the 2024 presidential candidate and "fascism" in recent days.
Read complete article
Yellowstone tourists put newborn elk calf in car, drive to police station
Tourists during a recent visit to Yellowstone spotted a newborn elk and took it to a police station. The elk later escaped into the forest.
Read complete article
Donald Trump's GOP rivals pounce after he congratulated Kim Jong Un: 'Not something to play with'
Donald Trump's praise of Kim for a new position with the World Health Organization drew attacks from Ron DeSantis, Mike Pence, Brian Kemp and others.
Read complete article
Teenage golf phenom expects to turn heads at US Open qualifying men's final
At 13, Jaden Soong could become the youngest player ever to secure a spot in the U.S. Open. The current record is 14, set by Andy Zhang in 2012.
Read complete article
China denies 'bullying,' accuses US of provocations in Taiwan: Updates
Chinese officials dismissed accusations of bullying made by Defense Secretary Lloyd Austin and said the U.S. is fueling Taiwan separatist activities.
Read complete article
Joe Manchin for president? West Virginia senator continues to mull a third-party bid
Democrats and some Republicans fear that a third-party bid will only help Donald Trump.
Read complete article
Unthinkable horrors: Inside the scathing report on abuse in the Catholic Diocese of Peoria
In a scathing report, the Illinois Attorney General's Office details how former Peoria Archbishop John Myers mishandled accounts of sexual abuse.
Read complete article
Food is fuel, but how many carbs do you need to power through the day?
How many carbs do you need for your body to function? It depends on your gender, activity level, age, and your body weight goals.
Read complete article
Updated daily: Here are the 10 best Amazon deals on ThisWorx, Apple and Logitech
Gear up for summer 2023 with the best Amazon deals on Flexzilla garden hoses, Dolphin pool vacuums and must-have Apple tech.
Read complete article
Are lesbian bars making a comeback? As iconic haunts close doors, new spaces take root
As some lesbian bars in the South and Midwest are facing uphill financial and political battles, many other new bars are taking root.
Read complete article
Yankees' Aaron Judge runs into outfield wall to rob a hit against Dodgers
New York Yankees slugger Aaron Judge is known for his power at the plate, but the outfielder's glove is a force to be reckoned with, too.
Read complete article
Ready for a budget adventure? 10Best readers cite the most enticing places to visit
Where are the best places to stay, places to eat and places to visit when you're on a budget? 10Best readers cast their votes and crowned the winners.
Read complete article
Christian financial advisor Dave Ramsey sued for $150 million over timeshare-exit company endorsement
Ramsey presented advertisements for the Timeshare Exit Team as sound financial advice for years, profiting off the company, the lawsuit alleges.
Read complete article
'A choice without a choice': Stories from Ukrainians deported by Russia
Fleeing home during an attack. Stopped on the streets and interrogated. Escaping a war zone with nowhere to go. The only way out was into Russia.
Read complete article
DeSantis is no longer hands off with Trump attacks in 2024 race: 'I'm gonna fight back'
After months of brushing off Trump's frequent attacks, DeSantis used this week's campaign stops to clap back at the 2024 GOP front-runner.
Read complete article
Ed Sheeran's heartfelt emotions resonate at stadium, theater shows: 'You'll be quite sad'
Ed Sheeran's Mathematics tour is selling out stadiums. But he's also showcasing the emotions on his 'Subtract' album with intimate theater shows.
Read complete article
Antibiotics for humans, livestock found in waters flowing to Lake Erie
The antibiotics found in Lake Erie waterways could contribute to the development of antibiotic-resistant bacteria — a rising global concern already.
Read complete article
Are lightning bugs going extinct? A visual guide to why the firefly is fighting off a dimming of its light
More than 170 species of fireflies light up North America's nights, but several are threatened by light pollution, pesticides and climate change.
Read complete article
An illustrated explanation of Russia's deportation of Ukrainians, from the war zone to a remote camp
There was no way out but into the country that destroyed their homes.
Read complete article
Your online college course may be run by a for-profit company. How to spot the difference.
Colleges are turning to tech companies to manage online classes. They don't always tell students.
Read complete article