Internet-Publication.COM


Introduction
We're living in a digital age and have less and less leisure time. Unfortunately, it also means we have less time to read a good book.
That's why I've developed a free (open source) application called "TTS++" in Visual Studio 2010. It's a Windows Application that opens RTF documents, TXT files, DOC, and DOCX documents (if you have installed MS-Word on your system), to bring readers and writers closer together.
Writers and readers will love the support of real-time SSML (Speech Synthesis Markup Language) functions to make the spoken words sound more vibrant and less flat compared to other text-to-speech software that lacks support for SSML functions.
With TTS++ you can create your own personal audio books, so you can listen to it on your cell phone, tablet and other devices that supports audio WAV files generated by TTS++.
You can also change the speed of the spoken words, adjust the volume, and can read along while TTS++ highlights the spoken sentences in real time.
You can get TTS++ eBooks on http://www.internet-publication.com
Some of the books on internet-publication.com are free (public domain).
In the near future, writers can publish (and sell) their own TTS++ eBooks on http://www.internet-publication.com
I'm currently working on my website to make it a platform market place for TTS++ eBooks, for readers and writers.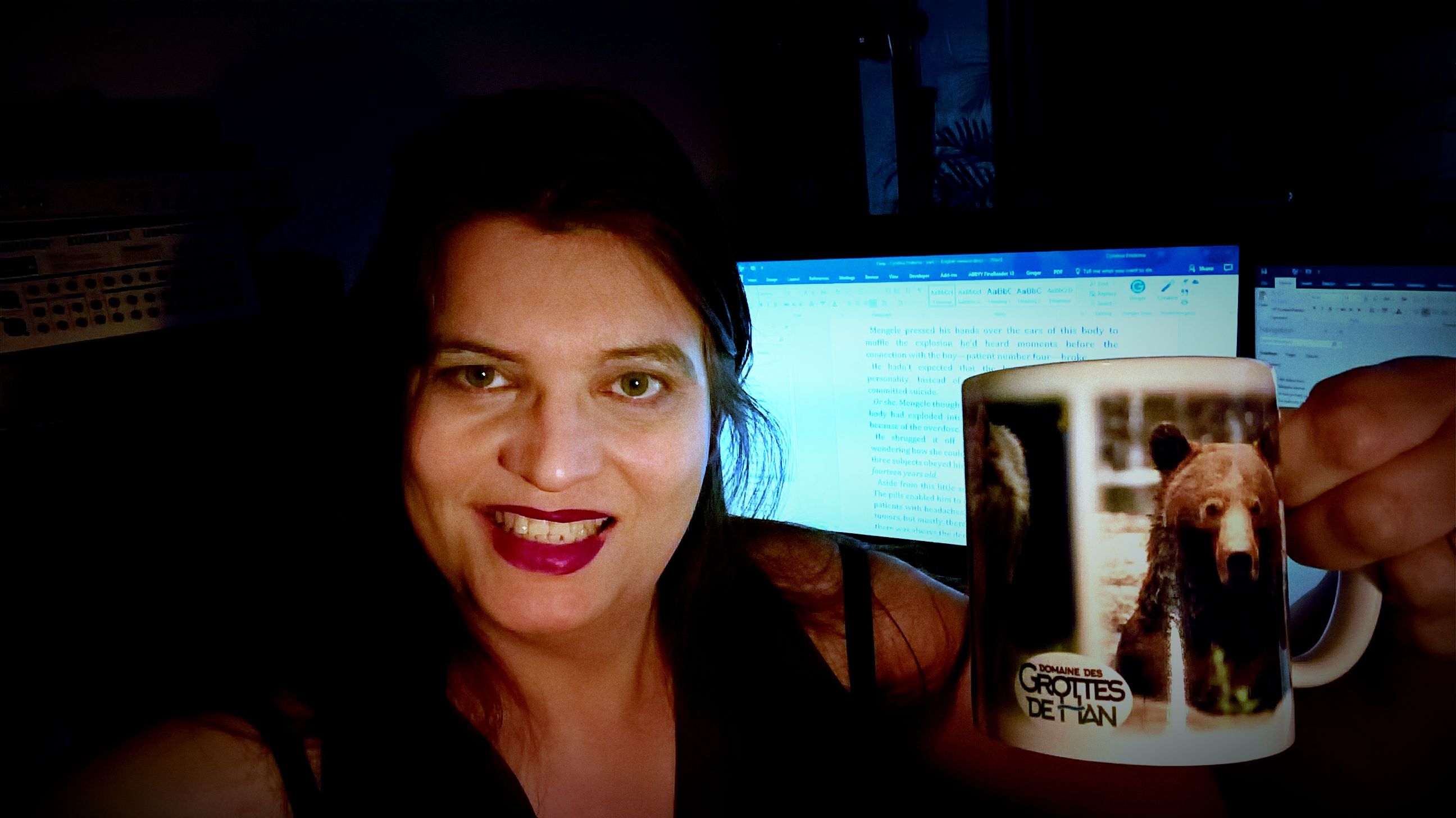 Picture of programmer/creative horror/thriller/sci-fi writer Cynthia Fridsma
Perhaps you're wondering why would I mind about a new text-to-speech engine when there's already one available in the latest versions of MS Word?
Well, for starters, TTS++ is compatible with a dozen SSML function, making the spoken word sound less flat. Secondly, TTS++ can unlock Cortana's voice for text-to-speech and TTS++ accepts all language packs, not just the default language settings.
As a writer, it's like you're creating your own audio books without hiring an expensive voice actor. You can alter the spoken word with the available SSML functions, and you can distribute your text-to-speech eBooks with the rest of the world.
As a reader/listener: TTS++ highlights the spoken words, you can change the voice, the speed, and export the spoken word as an audio file so you can listen to it on any device supporting *.wav files.
---
RSS FEEDS FROM RSS Feeds provided by US TODAY
Women of the Year
Meet the honorees ⭐
Read complete article
News to your inbox
Start the day smarter ☀️
Read complete article
NCAA basketball
March Madness news 🏀
Read complete article
Understanding inflation
Why prices rise
Read complete article
'Suspect down!': Bodycam footage shows police confrontation with Nashville school shooter: Updates
Police released intense police body camera footage Tuesday from the shooting rampage at the Covenant School that killed three kids and three adults.
Read complete article
House GOP subpoenas Secretary of State Blinken for Afghanistan cable
A House subpoena seeks an internal cable reportedly written by 23 U.S. officials criticizing the Afghanistan exit plan that led to a Taliban takeover.
Read complete article
Migrants lit mattresses in protest, starting fire that killed 40 near US-Mexico border, officials say
The fire broke out late Monday at the National Immigration Institute, across the border from El Paso, Texas. More than three dozen migrants have died.
Read complete article
Who is the Nashville school shooter who killed six at private Christian school?
Authorities say the former Covenant student entered through a side door and killed six people before being shot dead by responding police officers.
Read complete article
Chris Christie says President Biden fumbled Nashville shooting response with ice cream joke
Christie blasted Trump, DeSantis and Pence during a New Hampshire town hall, and slammed Biden earlier for his Nashville school shooting response.
Read complete article
Woman files defamation lawsuit against Cowboys owner Jerry Jones
Alexandra Davis filed a lawsuit against Cowboys owner Jerry Jones, alleging that he made deliberate attempts to call her out as an "extortionist."
Read complete article
Ed Sheeran, Elton John and the power of male celebrities speaking out about eating disorders
Ed Sheeran spoke out about dealing with an eating disorder. Experts hope it helps other men feel less alone.
Read complete article
Does homeowners' insurance cover tornado damage? How to prepare before a disaster
Homeowner's insurance policies also provide coverage for additional living expenses to finance temporary housing costs and other daily necessities.
Read complete article
Five planets will be lined up in a 'planetary parade' Tuesday. Here's how to see it.
Stargazers will be able to see five planets – Mercury, Venus, Mars, Jupiter and Uranus – in a planetary alignment just before March ends.
Read complete article
'The book from the enemy': A lifetime after Vietnam, U.S. veteran delivers a diary to its home
During the Vietnam War, Peter Mathews found an enemy soldier's diary. A lifetime later, Mathews set out on a journey to return it to its home.
Read complete article
Feeling like you've been subtly tricked? It might be 'ambient gaslighting.'
"Ambient gaslighting" refers to the subtle undercurrents of gaslighting we may experience without really thinking about it.
Read complete article
The Chevy Camaro's not gone forever, but the next one will be very different
Reports of the Chevy Camaro's death are exaggerated, as General Motors prepares to mothball the sporty car — again — following the 2024 model year.
Read complete article
As Colorado moves toward a ban, which states allow corporal punishment in schools?
Mississippi was found to have "the most punitive discipline," but bills to outlaw paddling have failed. Other states are considering bans, however.
Read complete article
Chris Christie slams Trump, DeSantis, Pence in New Hampshire, considers 2024 GOP campaign
Chris Christie blasted Donald Trump, saying the country needs someone with guts to take him down in 2024. He also knocked Ron DeSantis and Mike Pence.
Read complete article
Oreo releases new limited edition cookie: 'Blackout Cake' is double-stuffed with chocolate flavor
The new limited-edition Oreo Blackout Cake cookies hit shelves April 3. They have two layers of creme: one of chocolate and one of dark chocolate.
Read complete article
How Deion Sanders thrived in first Colorado winter despites concerns about cold, snow
Deion Sanders wants Florida and Georgia football recruits to come to Colorado, where marketing the weather is part of his strategy.
Read complete article
Nikki Haley wants to ban TikTok, not guns: Takeaways from her 2024 campaign stop in N.H.
Presidential hopeful Nikki Haley made her second 2024 stop in New Hampshire, hoping to get ahead of the rest of the field and court Republican voters.
Read complete article
Employers can require and limit when employees use paid time off
Employers know that workers who take time away from work are more productive in the long run and also tend to retain those workers longer.
Read complete article
Run, hide, fight: School shooter drills can be traumatic, but do they work?
USA TODAY surveyed every state to learn how students are trained. We found drills vary widely, lack oversight and may cause harm.
Read complete article
Updated daily: Here are the 10 best Amazon deals you can get on Apple, Renpho and Breville
Keep the savings rolling this week with Amazon deals on multi-function kitchen appliances, stylish wireless earbuds, relaxing eye massagers and more.
Read complete article
2,000 ram skulls found in ancient pharaoh's temple in one of Egypt's oldest cities
Thousands of ram skulls were unearthed in an ancient Egyptian pharaoh's temple in one of the country's oldest, most significant cities of its time.
Read complete article
Bill Belichick makes 'Patriot Way' look like mythical misnomer by suddenly leaning on own résumé
In pointing to the past as reason for Patriots fans to be optimistic about the future, Bill Belichick broke one of his core tenets.
Read complete article
'We're reclaiming our identity': How Quannah Chasinghorse draws inspiration from her community
Quannah Chasinghorse is a barrier-breaking land protecter for the Arctic National Wildlife Refuge, model and Native rights activist.
Read complete article
He visited Disneyland every day for more than 8 years. Here's how he got started and his tips for your visit.
Jeff Reitz said he kept going to Disneyland because he was having fun. Here's how he kept it fun even after all those trips.
Read complete article
Kirk Gibson changed baseball 35 years ago in LA. But he never wanted to leave Detroit Tigers
Kirk Gibson was called a disgrace when he left the Detroit Tigers in 1988 to join the LA Dodgers and lead them to a World Series with a historic HR.
Read complete article
Andy Ogles, GOP congressman representing Nashville shooting site, criticized for posing with guns in family Christmas photo
Gun control advocates resurfaced the photo of Rep. Andy Ogles after a mass shooting at a Nashville private school inside the congressman's district.
Read complete article
Justine Bateman reacts to internet's fascination over her 'old' face: 'I think I look rad'
Justine Bateman, an actress who starred on the '80s sitcom "Family Ties" as a teenager, is getting candid on aging.
Read complete article
'You are good enough': Michelle Obama, Goldie Hawn and our Women of the Year share advice
USA TODAY's Women of the Year program recognizes 12 national honorees, as well as one notable woman from each state, Washington D.C. and Puerto Rico.
Read complete article
Lottery pot back over $300 million. Mega Millions tracker shows the latest patterns
No one has good odds of winning the Mega Millions jackpot, but here are a few surprising trends that might give you an edge.
Read complete article
'Tornado Alley' is expanding: Southern states see more twisters now than ever before
We talked with scientists and examined years of data to explain why millions across the South are at risk
Read complete article
Who gets a bailout? In the wake of SVB collapse, some student loan borrowers feel shafted
After SVB and Signature Bank depositors got swift relief, some question why student loan debt relief hasn't been met with similar urgency.
Read complete article