Internet-Publication.COM
We're living in a digital age and have less and less leisure time. Unfortunately, it also means we have less time to read a good book.
That's why we're working on a free application called "RTF2TTS". It's a Windows Application that opens an RTF document on your desktop computer, laptop, tablet, or Windows Phone. You can use the application to read the text for you in spoken words. You can change the voice from male to female voice, but you can also use the SSML editor to change tweak the TTS voice even more.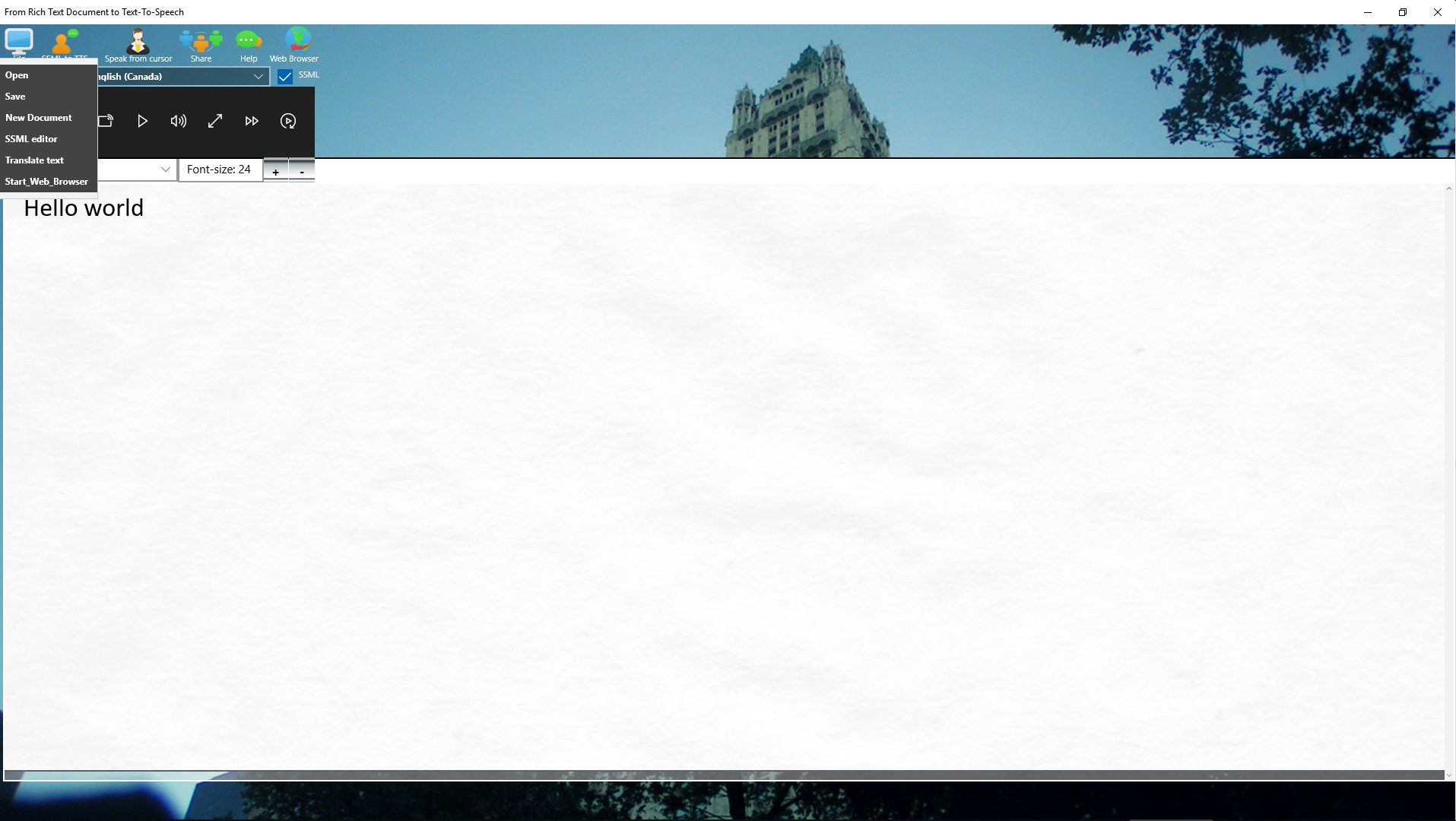 The best part is that this software is free for everyone and will be available in the Windows store.


New books added:



Hotel Of Death
Richard McKenna is an author on the cusp of writing his third and final book. However, things get a little waylaid when the truth comes out. He flees to Boston, to lick his wounds, heal and unwind. However, the Hotel he is staying at isn't so quiet because his room is haunted...
Go to "
Books, Thriller/Horror Books
" to check it out
The Black Widow
Jack Hunter is cheering for runners at the finish line of the Boston Marathon with the love of his life, Catherine Crewes, when two explosions smash the beautiful day to smithereens.
Go to "
Books, Thriller/Horror Books
" to check it out
Help
Dr. Josef Mengele—the Angel of Death—has escaped from Hell! Posing as a physician, he programs his patients to do as he commands, transforming them into living bombs, and ultimately creates a new world order.
Go to "
Books, Thriller/Horror Books
" to check it out
Nightbird
As head of Nightbird, Sybil Crewes is working 24/7 to keep America safe from zombies, demons, and other unearthly creatures. Her ultimate goal is to end the curse that turned her into a vampire, but first she needs to destroy The Necronomicon, the infamous book of the dead.
Go to "
Books, Thriller/Horror Books
" to check it out


The Lost Planet
It's July 4, 2094. Major Tony Norman wakes up next to the lovely Jessica—a sexy security officer from Logan Airport. Tony doesn't know it yet, but needing an oxygen mask just to walk outside is the least of his worries when an alien fleet encounter space station Peacekeeper at Saturn.
Go to "
Books, Science Fiction Books
" to check it out
Ghost Stories
Experience the stories that compel you to keep turning the pages while reading this collection of eerie spine-tingling tales with lots of spookiness!
Go to "
Books, Short Stories
" to check it out